Woodside is a quaint town located on the San Francisco Peninsula in San Mateo County, and is one of the most beautiful and affluent neighborhoods in the United States. This woodsy area is home to some of the most desirable real estate in the country, with an average home price of nearly 4 million dollars. Residents enjoy a rustic, small-town atmosphere and a short drive to Silicon Valley, 30 minutes to downtown San Francisco, 25 minutes to the beach and less than a half hour to SFO International Airport. It's an ideal locale for tech entrepreneurs, business executives, and...perhaps you? While the cost of living in Woodside is high, the quality of life is just soaring! Residents enjoy a sense of community and privacy that's hard to find in other parts of the Bay Area, top-notch schools, and plenty of opportunities for recreation and entertainment. It also has practically perfect weather!
History
For anyone exploring luxury
Woodside homes for sale
, you can't help but appreciate the rich history of the area. Once home to the Ohlone Native Americans, the area was explored by the Spanish in the 16th and 17th centuries. Woodside is also one of the oldest English-speaking settlements on the San Francisco Peninsula, with the first English settlers, fur traders, and loggers arriving in the 17th and early 18th centuries. In the mid-19th century, during the Gold Rush, a young man named Mathias Alfred Parkhurst bought over 100 acres of wooded land and named it "Woodside." By the end of the century, Woodside was already home to numerous large country estates. The town was incorporated in 1956 and today, community spirit pervades the area along with incredible architectural and real estate options for every discerning homebuyer.
Architectural splendor
When looking for
homes for sale
in Woodside, you'll discover sprawling estates, grand country homes, ranches, horse properties, and luxury condominiums. While the town embraces a rustic, Western town atmosphere, the homes will transport you to your own private reality, and the architectural styles here are as varied and unique as each buyer. You'll find homes that are modern works of art utilizing glass and steel with clean lines and expansive windows that seemingly blur the line between interior and exterior space. You'll also find sprawling estates with handcrafted wooden architectural elements with their own stables, garages for automobile collections, ample space for entertaining a few hundred guests, and resort-style spas and pools. You'll also find cozier eclectic creations that resemble tree houses nestled in the woods. Whatever you're seeking, luxury homebuyers will have no dearth of interesting and unique options to consider.
"The Village"
Any home buying guide to Woodside would be remiss not to mention Downtown Woodside or "The Village," as residents affectionately call it. Don't be fooled by this little Western-style "boom town!" Its small shops and restaurants aren't only quaint and charming, they impress and cater to the needs and tastes of residents. This means you'll find casual and upscale dining and fresh, locally-sourced ingredients from nearby farms. Residents enjoy freshly-baked croissants, crusty bread, smooth espresso, fresh salads, and sandwiches at the local hangout,
The Village Bakery
. There are several restaurants, small boutique shops and an gormet grocery store. The lifestyle here is casual and relaxed, yet still upscale and rich with amenities.
Equestrian lifestyle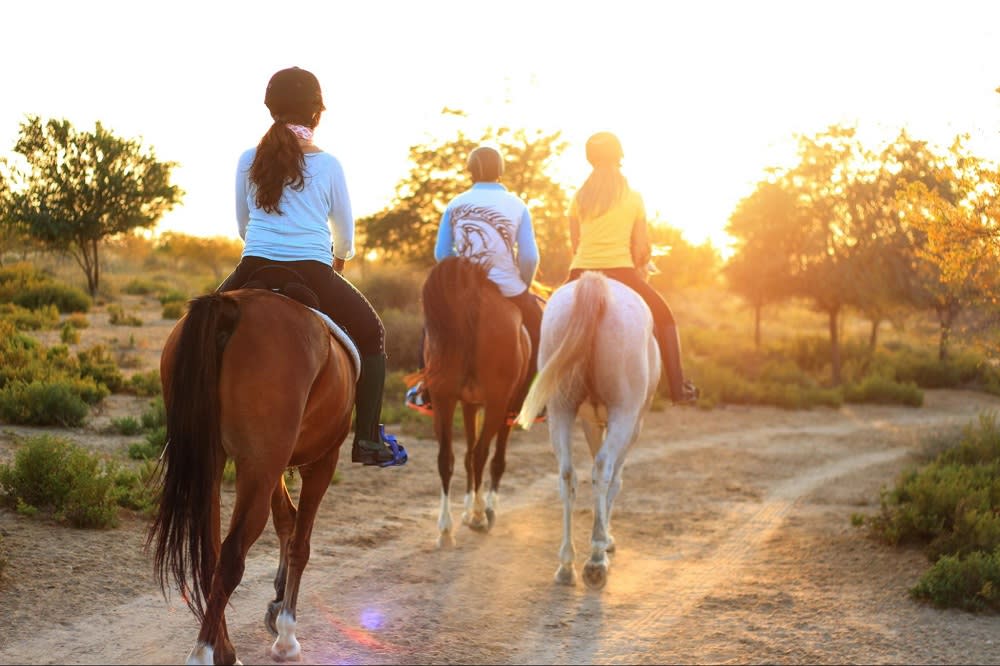 Photo courtesy of Unsplash
Woodside is an excellent area to live in if you and your family participate in equestrian sports or own horses. The town has a number of horse stables, and the surrounding countryside offers plenty of opportunities for riding and horse trails. The community is also very supportive of equestrian activities, and there are a number of events and competitions that take place throughout the year. The charmingly named "WHOA," or
Woodside-area Horse Owners Association
, is a fabulous resource if you and your family are hoping to build or permit stables on your property. They're also a clearing house for information on keeping your horse in Woodside, trail riding, lessons, community-building, and horse-related activities such as the Day of the Horse Weekend Festival, which is held each year in October.
Schools
Woodside is a great place to raise a family due to the many excellent local school districts. There are a few elementary school districts and high school districts. The
Woodside School District
is one of the best in the state, with top-rated schools like the Woodside Lower and Upper Schools. The
Las Lomitas Elementary School District
is also highly-respected, with two schools (Las Lomitas Elementary School and La Entrada Middle School) that have received the prestigious California Gold Ribbon Award. No matter what your children's educational needs may be, Woodside has a school district that can meet them. For private schools, institutions such as
Woodside Priory
offer both day and boarding options.
Prepare your finances and timeline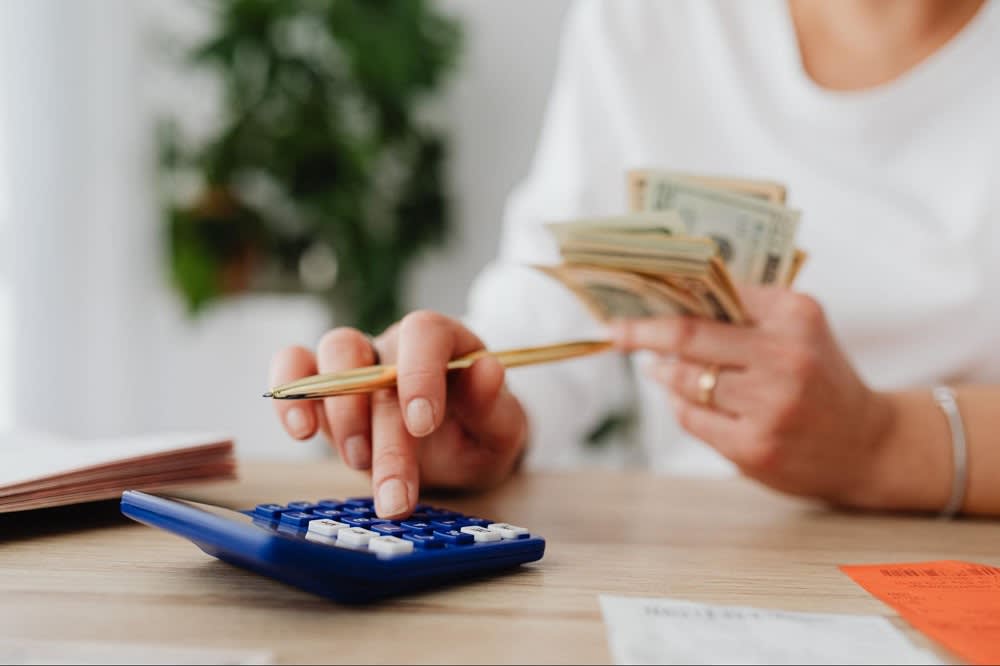 Photo courtesy of Pexels
Lastly, as any seasoned homebuyer knows, it's never too late to consult with your financial advisor to prepare for your next purchase and to consider what your timeline is. A strict timeline to accommodate the sale of a previous residence or a new career opportunity can affect other decisions you make, including the amount of time you're willing to wait for the perfect home to come on the market, or whether or not you're interested in purchasing a home that requires renovations—even small ones—to appeal to your tastes. Your financial timeline and how quickly you need to make your move are important factors to effectively strategize with your agent.
Why go it alone?
One of the biggest financial decisions you'll ever make is purchasing a new home. If you're planning on purchasing a luxury estate, ranch, or family home in and around Woodside, find the best agent to represent you and keep you informed. Work with an experienced professional like
Scott Dancer
, who knows how to anticipate and address the needs and wishes of his clients. Knowing the market, trends, buyers, sellers, and everything about this community means having a local expert and guide to accompany you on this important and exciting journey. Scott can be reached at (650) 888-8199 or by email at
[email protected]
.

*Header photo courtesy of Scott Dancer Real Estate