As a resident of Portola Valley, CA, you know it is a great place to live if you enjoy hiking and a rural atmosphere. You also know that listing your home in Portola Valley, CA, is a great choice while the market is favoring sellers.
Scott Dancer
, an acclaimed local Realtor, has put together a comprehensive guide on how to get your home ready for sale on the Portola Valley real estate market and find the right buyer. Follow these tips, and you'll be on your way to a successful home sale before you know it!
Prep your home for listing

At the top of the home selling tips list: You want to be ready to wow buyers immediately when they step through the door. Portola Valley is a highly sought-after community, so you'll want to ensure your home is in tip-top shape before listing it for sale and competing with other Portola Valley homes for sale. This means decluttering, deep cleaning, and making any necessary repairs or upgrades.
Fix any known issues

If you've been putting off any home fixes, now is the time to take care of them. Whether it is patching holes from hanging decor or fixing a broken doorknob, buyers will be looking for any excuse to lowball their offer. By taking care of these items before listing, you can avoid any potential issues that could arise during the sale.
Make sure your property is up to code

Before you list your home, it's a good idea to have it professionally inspected. Given building codes may change, you want to make sure your home meets the current Portola Valley standards. This will ensure a smooth transaction and avoid any legal issues down the road. It will also help you identify potential problems that could be deal-breakers for buyers of Portola Valley property. Once you have the inspection report, you can make any necessary repairs or price your home accordingly.
Declutter, remove personal items, and deep clean your home

You want buyers to be able to envision themselves living in your home, and that's difficult to do when your personal belongings are everywhere. So, it's important to declutter and remove any personal items before listing. This includes family photos, heirlooms, and important documentation, like certifications and diplomas. You should also deep clean your home, paying special attention to the areas you don't clean very often, like the upper corners of vaulted ceilings and behind the refrigerator. You may find it most efficient to hire an organizational cleaning service to assist with decluttering and cleaning your home ahead of listing it.
Update the basic aesthetic details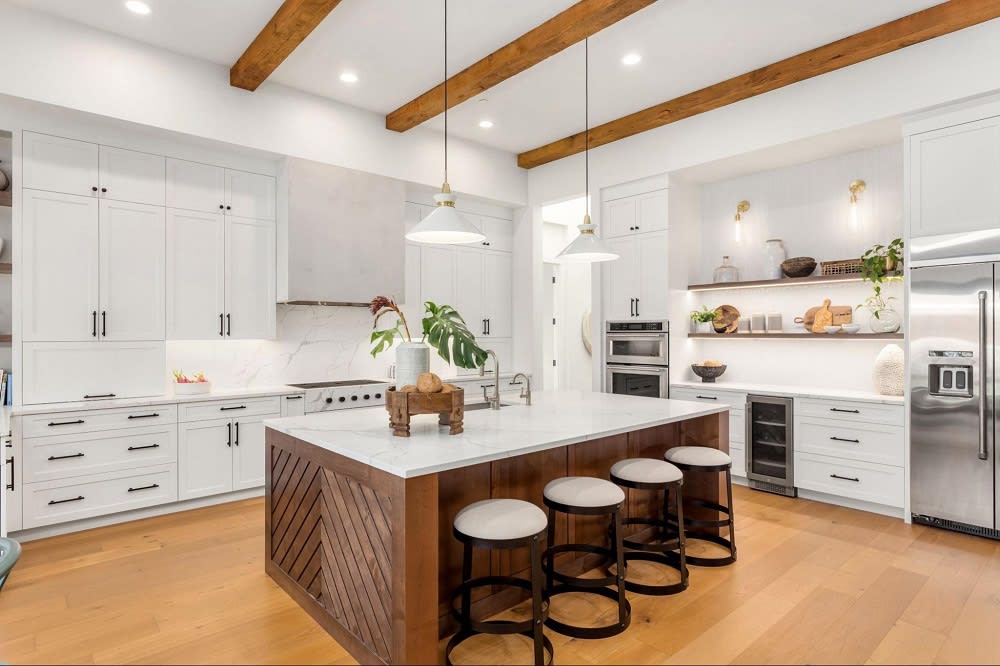 Photo courtesy of Shutterstock
One of the quickest and most cost-effective ways to update your home is with a fresh coat of paint. You may also want to consider updating the hardware on your kitchen and bathroom cabinets, as well as taking care of any other minor fixtures throughout your home. These small cosmetic updates can make a big impact on buyers.
Make any home improvements you think will help earn top-dollar

If you've been thinking about making any home improvements to your Portola Valley property, now is the time to do it. By making these improvements before listing your home for sale, you can help earn top-dollar from buyers. Upgrades with a proven high return on investment include updating the kitchen, bathroom, and landscaping.
If you work with Scott, you can use the
Compass Concierge service
, which covers all the home improvements you want to be handled before listing. The best part of using this service is that it doesn't require you to pay back the money until after your home sells or a full year has passed, whichever comes first. You can use this service for flooring, kitchen renovations, new HVAC systems, and more.
Have your home staged for photos and showings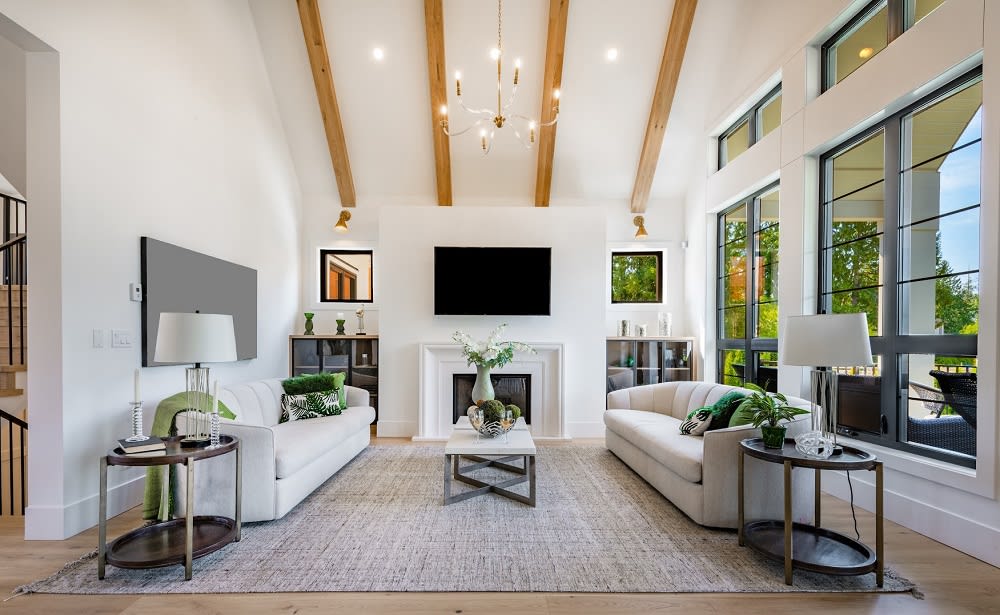 Photo courtesy of Shutterstock
Staging your home is one of the most important steps in selling your Portola Valley home. By hiring a professional stager, you can make your home more appealing to buyers and help it sell faster. In fact, in the
2022 Home Staging Industry Statistics
report from the International Association of Home Staging Professionals (IAHSP), data showed that staged luxury homes sold a minimum of 2 times faster and 4% higher on average than comparable sales without any staging. You'll want to work with a professional since they bring a fresh and objective point of view when evaluating your space. They also have the necessary experience and resources to stage your home effectively, with all the right furniture and decor choices.
Have professional photos and video taken
In today's digital world, potential
buyers
will most likely see your home online before ever setting foot inside. So, it's important to have high-quality photos and videos that show your home in its best light. This will help generate interest and get buyers through the door. You may be able to take these photos yourself if you have a good camera and expert architectural photography skills, but in most cases, it's best to hire a professional. If you don't know who to hire, you can work with your real estate agent to schedule one of the photographers and videographers they recommend.
Hire the right real estate agent

When selling your home, you'll want to hire a Portola Valley real estate agent with vast experience in the area. They will be familiar with the local market and can help you price your home accordingly. A good real estate agent will also have a network of potential buyers and be able to market your home effectively. Your agent will help you:
List your property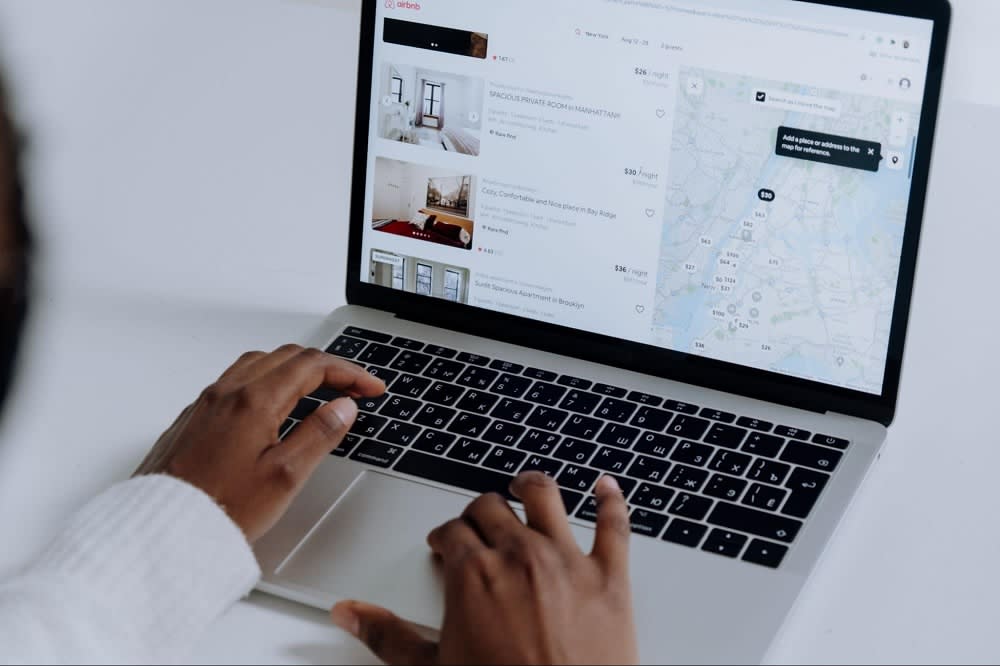 Photo courtesy of Pexels
After taking all of the necessary steps to prepare your home for sale, you're finally ready to list it on the Portola Valley real estate market. Your listing agent will ensure your listing includes high-quality photos and video and a detailed description of your home's features. They will also help you determine an appropriate listing price and handle the posting and cross-posting of your listing online.
Market your listing

Once your home is officially on the market, or at least scheduled to be on the market on a specific date, it's time to start marketing. Your real estate agent will likely use a combination of print and digital marketing techniques to reach potential buyers. This may include open houses, online custom listings, yard signs, flyers, and social media posts, all tailored to appeal to buyers interested in the Portola Valley area.
Schedule showings and open houses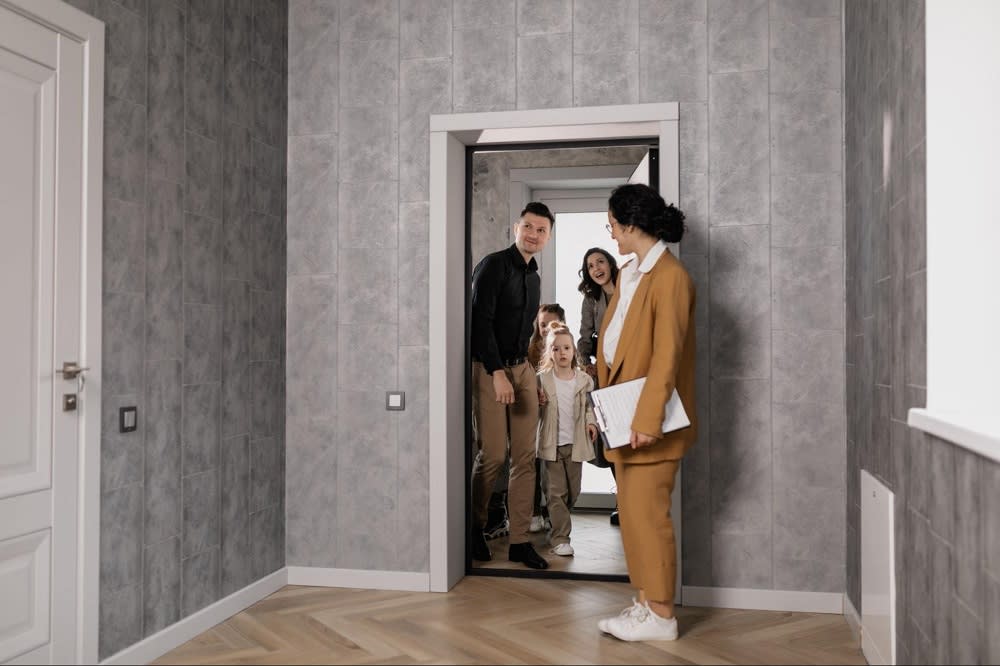 Photo courtesy of Pexels
After your home is marketed and listed, you'll start to receive requests for showings. Your agent will work with you to schedule these at times convenient for you. You may also want to hold open houses on weekends to generate interest and traffic through your home. Your agent will host these and be on hand to answer any questions buyers may have.
Reviewing offers and negotiating for the best outcome

As you start to receive offers, your agent will help you evaluate each one. They will also be able to negotiate on your behalf to get you the best possible price for your home.
Closing on the sale of your home

Once you've accepted an offer, your agent will help guide you through the final steps of the home-selling process. This includes scheduling a home inspection, appraisal, and walkthrough.
Your agent will also be there on closing day to make sure everything goes smoothly. After all the paperwork is signed and the keys are exchanged, you'll officially be done selling your home!
Selling your Portola Valley home doesn't have to be a stressful process. With the right preparation and help from a professional, you can get through it with ease.
Scott Dancer
is a local real estate agent with decades of experience helping people buy and sell homes here.
Scott
is a top seller of Portola Valley real estate and knows all the ins and outs of navigating the local market. For more information on selling your home, or if you're looking to buy a home in Portola Valley, contact Scott today.
*Header photo courtesy of Unsplash