Are you considering selling your Spokane home but are worried if it will be able to sell fast? Working with an experienced real estate agent is just one way that you can make the home-selling process more efficient. Read on for more tips on what you can do to sell your house fast and at the right price.
1. Prep your home for staging

One of the most important things you can do to streamline the home selling process is to get it showroom-ready. After all, a properly staged home tends to spend much less on the market and can sell for much more! Before staging your home, you need to get a home inspection, do repairs, and clean and declutter inside and out.
Get your home inspected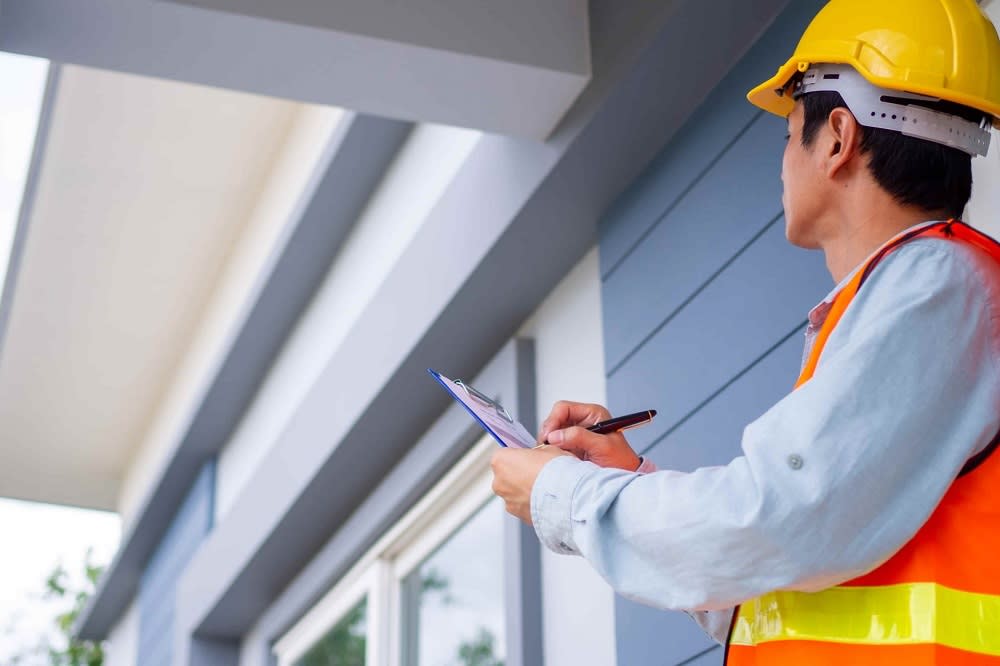 Photo courtesy of Shutterstock
Although it is true that most buyers will order their own home inspection after their offer is accepted, it is a good idea for the seller to conduct one as well. By getting a pre-listing inspection done, you will have a much more thorough understanding of the overall condition of your property, and you can get a head start on any necessary repairs. This will allow your home to make its grand entrance on the Portola Valley real estate scene with all upgrades and repairs in order.
For example, your home might have had unforeseen damage to the foundation or the HVAC and electrical systems. By completing a home inspection, you can ensure there are no cracks in the foundation or faulty wiring in the systems. These things are often not visible to the naked eye, but a trained home inspector has the expertise to spot them. Plus, with an inspection report in hand, home buyers are more likely to trust that your home has been kept in excellent shape, which can further help to streamline the process.
Complete any repairs or renovations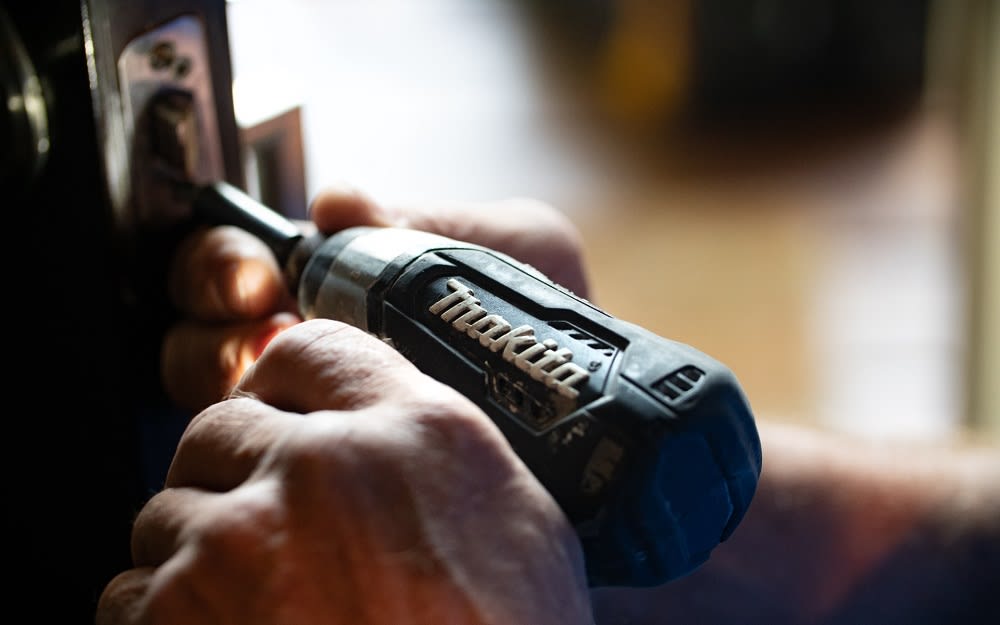 Photo courtesy of Unsplash
After evaluating the results of your home inspection report with your real estate agent, you can then determine what needs to be repaired and renovated. Remember that the home inspection report does not provide an official diagnosis but recommendations. You (or a trained professional) will have to look at the issue more closely to diagnose and repair any areas of concern. Generally, you will want to repair any issues affecting the home's livability, such as uneven flooring or exposed wiring. Getting these necessary repairs done will ensure that your home is ready for a buyer.
Consider doing renovations to increase the value of your home. Some common renovations for Portola Valley homes for sale include modernizing the kitchen countertops, updating the front door, adding hardwood floors, upgrading the light fixtures, and doing basic landscaping to up the ante of your curb appeal. Consult your real estate agent to learn what else you can do to create a beautiful Portola Valley home that will appeal to many buyers!
Clean your home thoroughly

Once the repairs and renovations are done, it is time to get inside the home and start cleaning. You need to do an extensive, deep cleaning of your home. Consider hiring a professional cleaning company with experience cleaning luxury homes in the area, as they can quickly and efficiently prepare your home to look its very best — they will leave no corner undusted and no window unwashed.
Declutter your space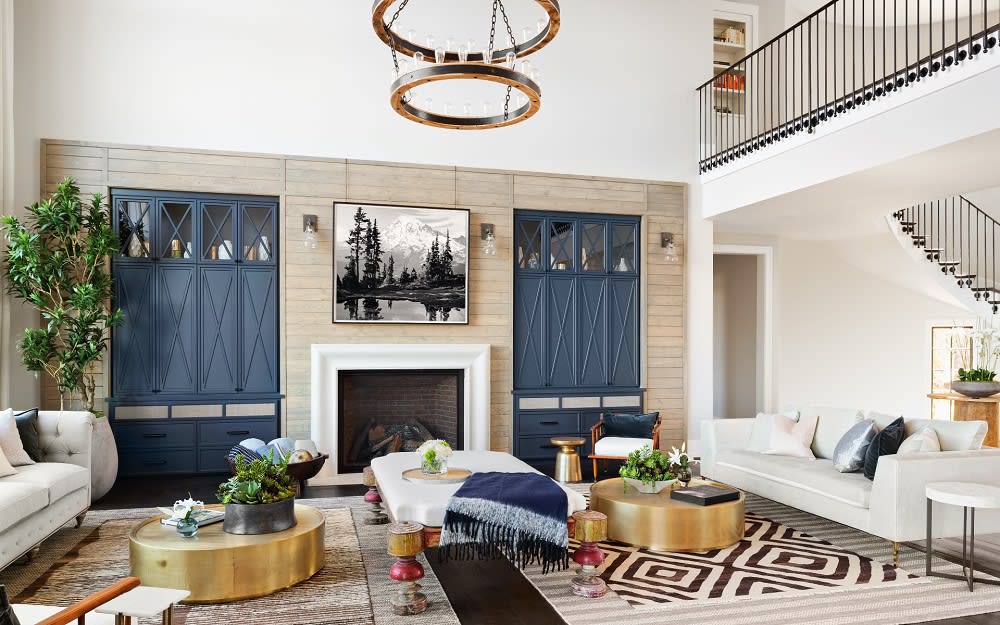 Photo courtesy of Shutterstock
It is essential for home buyers to be able to visualize their future lives in your home. You can help them do that by decluttering! Consider going through your possessions and removing the excess. For example, consider donating, selling, and throwing away the things you no longer need. The rest can be moved to your new home or a storage unit. This way, your home will appear more open and inviting to prospective buyers.
2. Determine the value of the property

A home appraiser will examine your home, looking at various parameters, such as size, age, style, condition, and amenities, and then compare these specs against other similar luxury properties in the area. The home appraiser will then determine the property value or the home's fair market value. You and your real estate agent can use this number as a baseline to determine a fair and competitive price.
3. Take captivating photographs of your home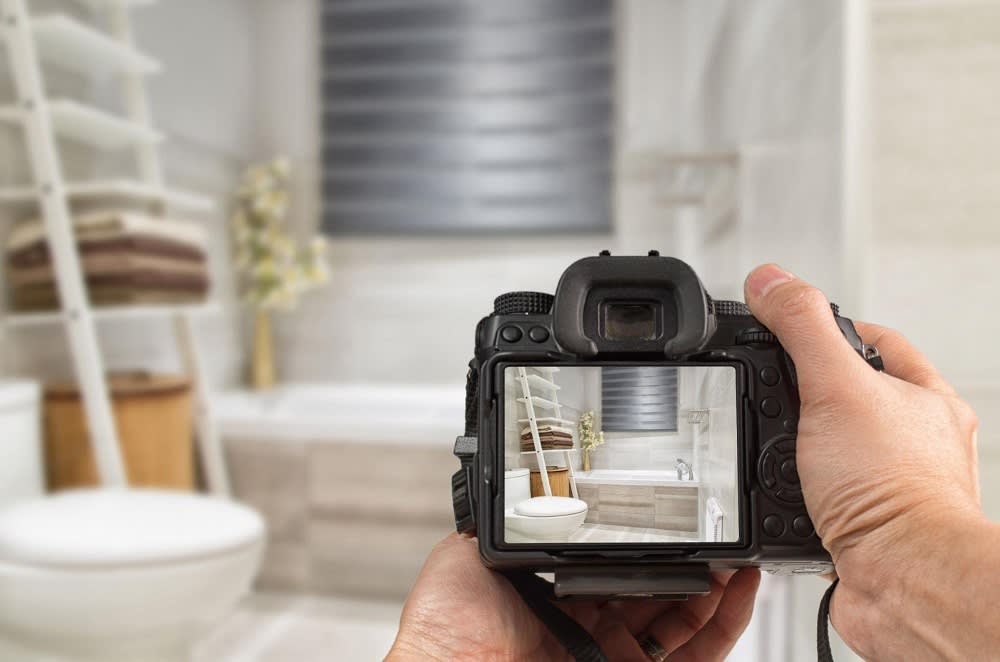 Photo courtesy of Shutterstock
On listings, you need to post compelling photographs of your Portola Valley home to show off all of its unique features and amenities. Consider hiring a professional photographer who can highlight your home's best characteristics from captivating angles. This will make your listing stand out against a sea of others!
4. Host open houses
Photo courtesy of Shutterstock
Once your home is showroom-ready, it is time to present it to home buyers. Consider hosting an open house during strategic times of the day. For example, open houses held on the weekends in the afternoon can generally get a bigger turnout.
Hosting open houses allows you to show your home to a larger audience of potential buyers who are interested in purchasing Portola Valley homes for sale. In addition, prospective buyers can walk through your home and get answers to questions that might compel them to make an offer.
5. Work with a renowned Portola Valley realtor

One of the most important ways that you can streamline the home-selling process is by working with an experienced realtor who is highly familiar with the Portola Valley and surrounding areas. By teaming up with a leading local real estate agent, you will have an expert guide who can help you stage and market your home effectively.
Are you ready to sell your home in Portola Valley, CA? Schedule a consultation with the highest-producing agent in the Portola Valley and Woodside areas:
Scott Dancer
. Scott can provide expert guidance on everything from innovative marketing strategies to negotiation tactics to help you sell your home for top dollar.
Reach out today
!
*Header photo courtesy of Scott Dancer